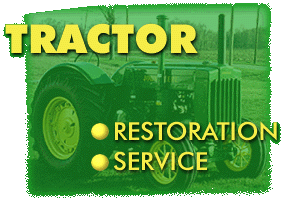 We specialize in complete antique tractor restoration and repair of two-cylinder John Deere tractors. We also provide restoration and repair for most other makes of tractors. We can do both mechanical and cosmetic repair and restoration to your tractor. Call us or send your John Deere and other tractor repair / restoration request via our "Contact Us" page.
If you are in search of TRACTOR PARTS, click here to check out our Parts page. We are in the process of adding more to the catalog. Check back often. Sorry, no used tractor parts.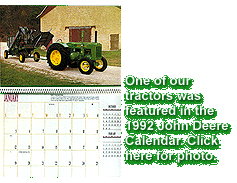 For God so loved the world, that he gave his only begotten Son, that whosoever believeth in him should not perish, but have everlasting life.